Our University Partners













































































Why Study in Australia?
Growing Destination for study and work
Wide range of courses and degrees
Study in australia with or without IELTS
Top-class Universities and Institutions
International reputation of Australian education system
Spouse Visa
Part time job opportunity
Work allowed upto 20 hours per week for international students
Easy access to student visa
Large number of indian students already studying
Accommodation include in colleges and universities
Australian Student visa (subclass 500) – upto 5 years
Work visa after study
High standard of living
Temperature is quite fantastic
Diploma / Bachelor / Master / PHD Programs In
Hotel Management
Environmental Science
Medical Physics
Business Finance
Aviation Transport
Computer Systems
MBBS
Geomatics
Chemistry
Environmental Science
Telecommunications
Business Informatics MBA
Electrical Technologies Innovations and Entrepreneurship
Telecommunications Entrepreneurship and Management
Civil Engineering Entrepreneurship and Management
Aviation Transport Real Estate and Construction Management
Technical Translation Engineering Technology
Mechanics and Mechanical Engineering Visa
Aviation Transport Electrical Technologies
How Singh Foundation Help You?
Singh Foundation has been working as an International immigration consultant since 2007. We assist students with their parents about the whole process of student visa for Australia, Canada, USA, UK, Singapore, Cyprus and many more. We understand that each and every profile is unique and needs personalized processing. Here are some pointers on how we guide students for a study visa.
Understand student profiles and prepare admission documents.
Complete information about fees, scholarships, courses and work opportunities.
Guidance for best australian universities and institutions with your preferred courses.
Assistance for the visa process include statement of purpose, letter of recommendation, score reporting, bank drafts, courier, transcripts, offers, etc.
Free unlimited counseling with our visa consultants.
Having 99% success rate for student visa.
Success Stories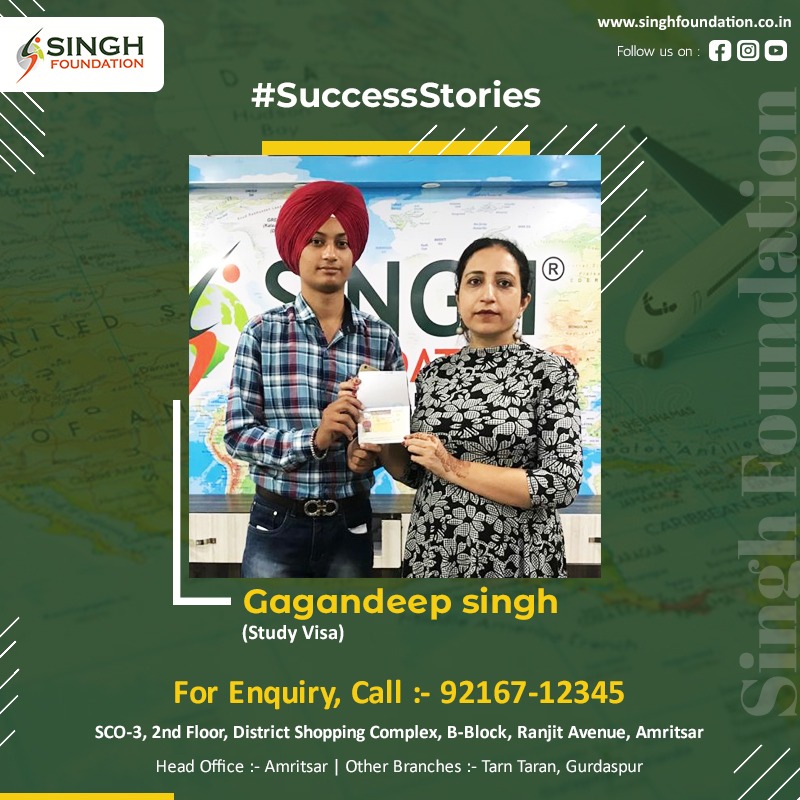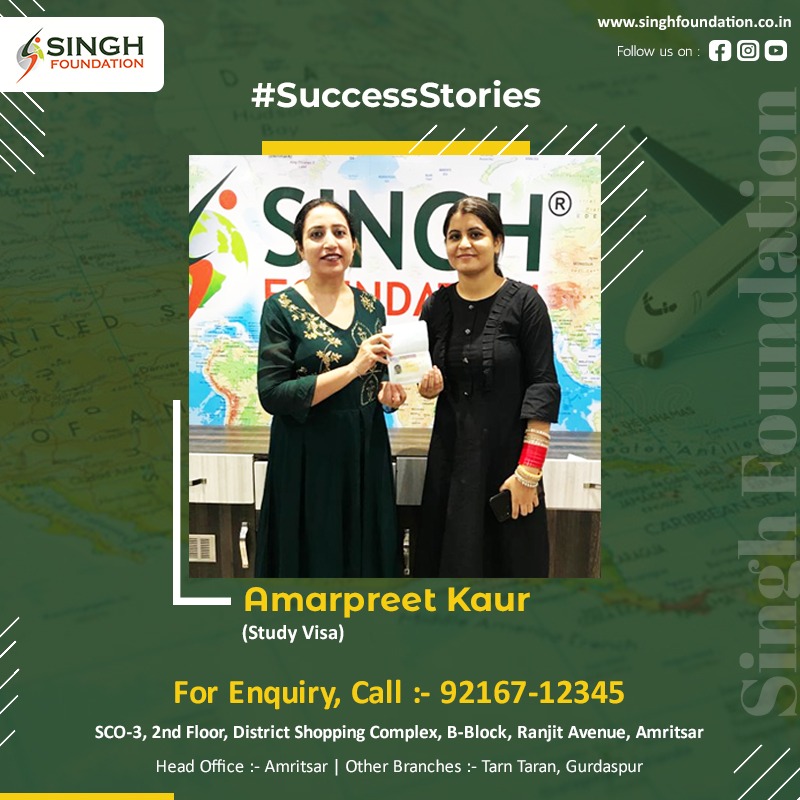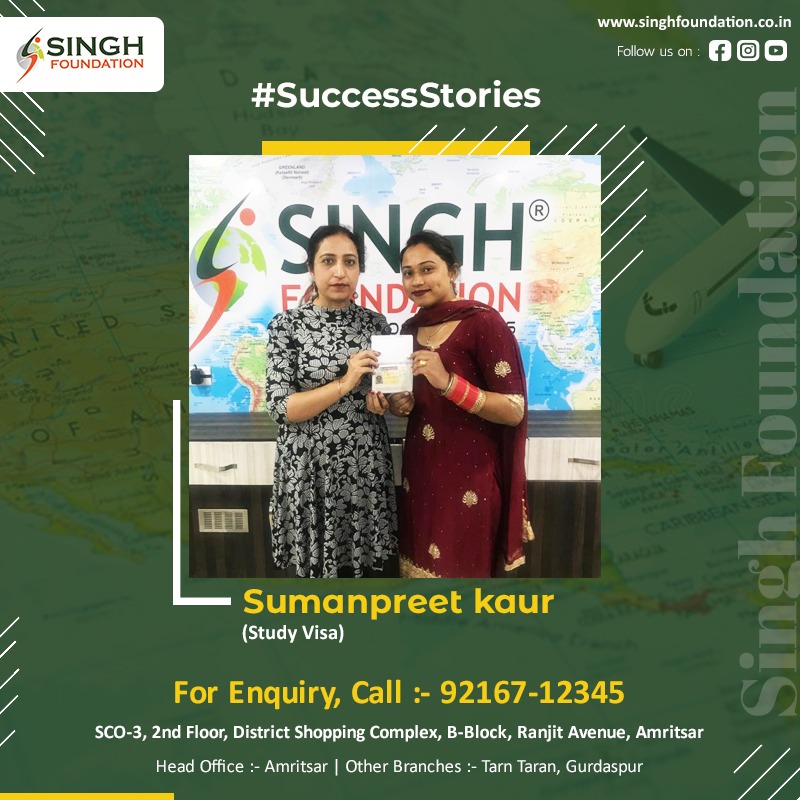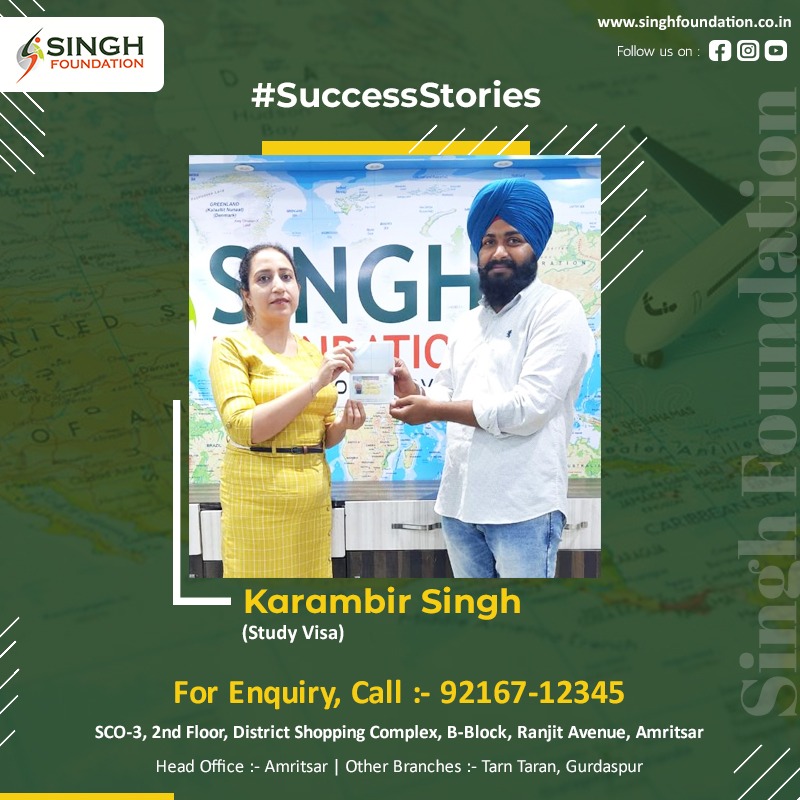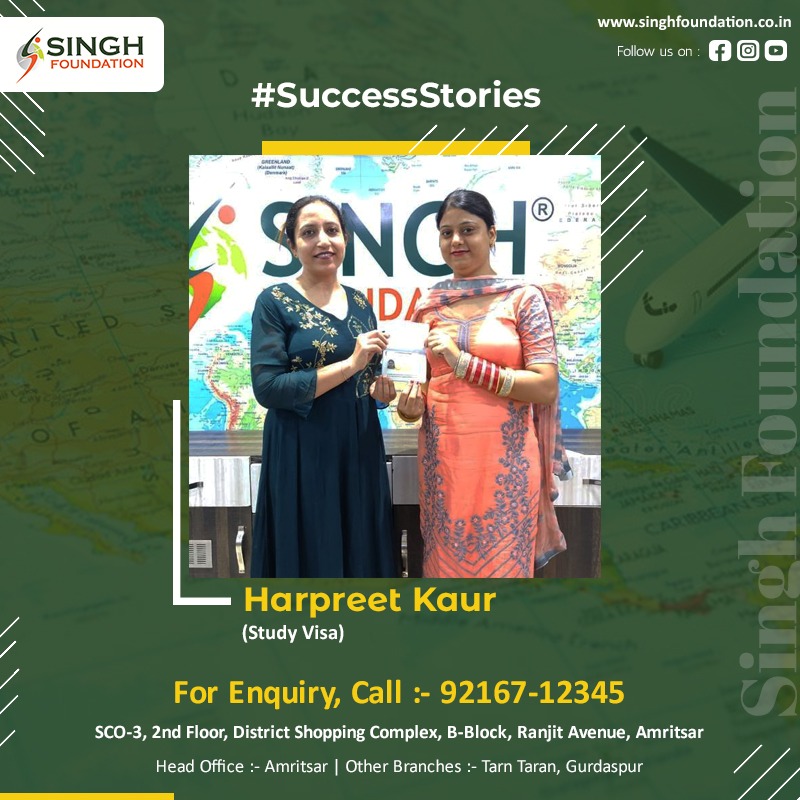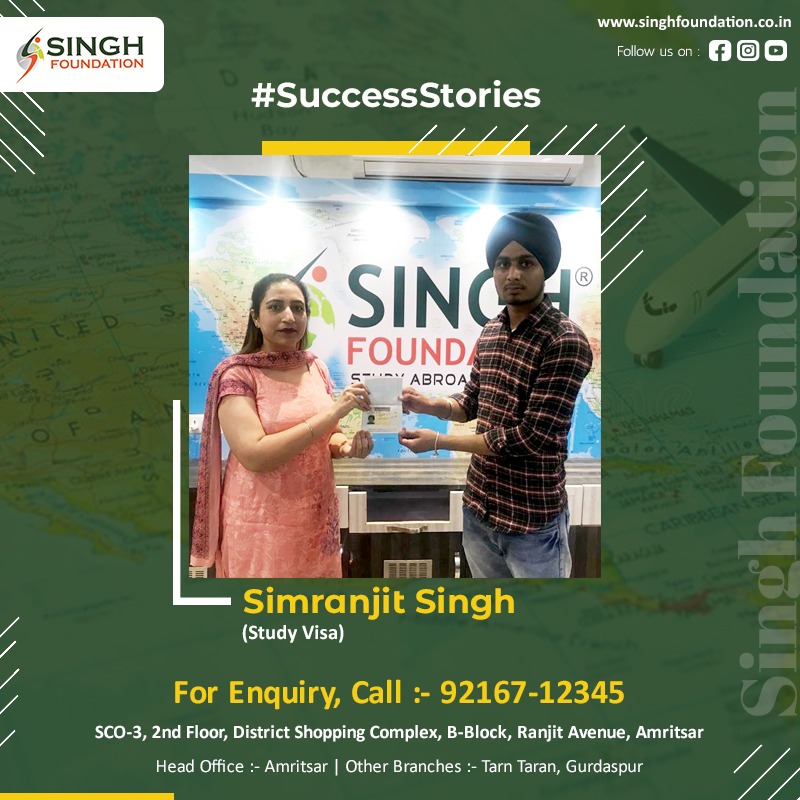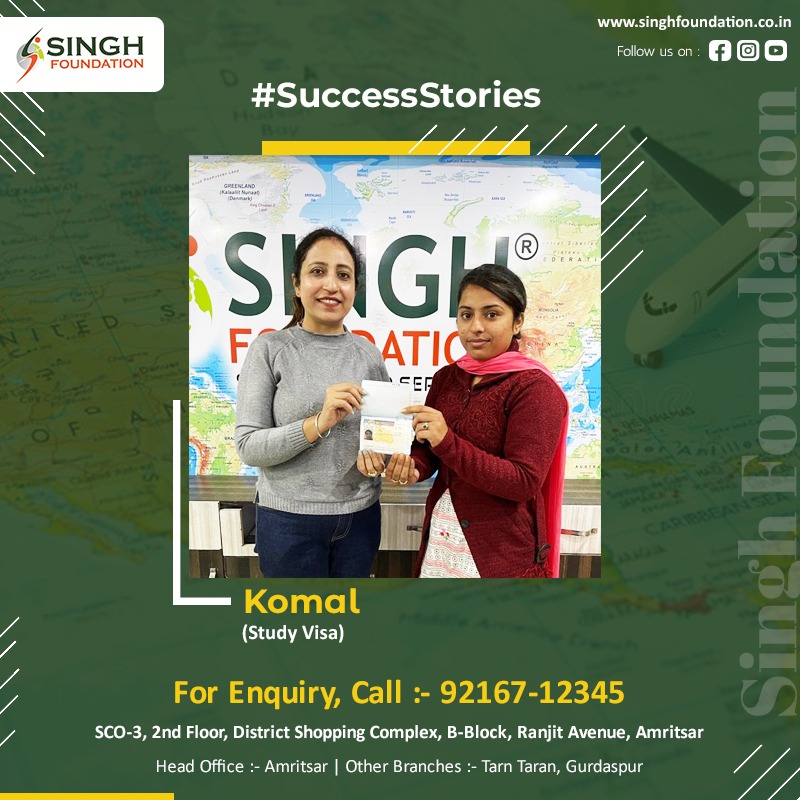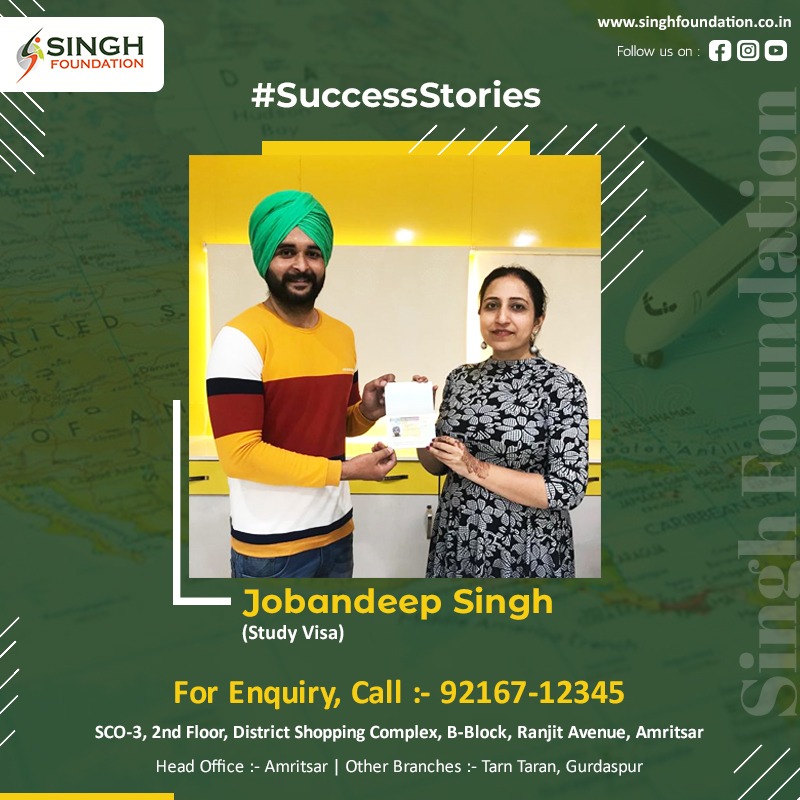 Countries we process applications for